If you are planning to renovate your home, and you are unsure what tiles you should choose, then you can always consider limestone tiles. This is a convenient option for various reasons. Limestone is a natural stone. It creates sophisticated ambience in your home. This natural stone forms under sea in a compressed way.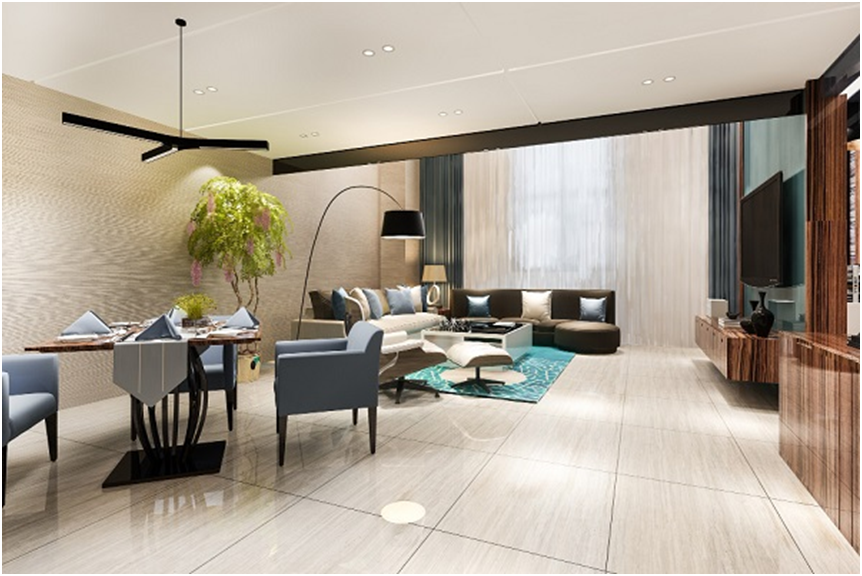 Limestone tiles are a great choice for home design. Because of its clean look, it adds an elegant charm to your room. These stones are available in limited colours, but you can use them in your indoor and outdoor areas.This is a strong building material and has been used for various purposes since ages.
Advantages of Using Limestone Tiles:
Apart from the visual aspects, there are other advantages as well. Those are discussed below-
Heat Resistance-
These are natural stones which are heat resistant. These natural stones are suitable for outdoor flooring, and you can also use them on your patios and pavement. Moreover, it does not change shape or quality with constant heat, and these stones will not get affected by UV rays. Therefore, choosing limestone tiles for renovating or making an outside floor will be a wise decision.
Durable-
This is one of the most durable options among all the other flooring options. Limestone tiles are hard in nature, and they will not get affected by wear and tear. Also, this feels a bit soft to your feet. However, this soft touch does not make any difference to its durability. Moreover, these can retain structure for a significant amount of time which makes it a more convenient option.
Easy Maintenance-
Another aspect that makes it more convenient is its easy maintenance. These limestone tiles are very easy to maintain with little effort and time. Moreover, these are easier to clean,and you can use them in your outdoor areas in areas such as patios, swimming pool areas, pathways, and garden walkaways. A simple sweeping and occasionally mopping will do the work. Additionally, it does not need high maintenance as this does not accumulate dirt and dust. A little and proper care will make the limestone tiles will last for many years.But you need seal your stones every year to ensue better cleanliness.
Scratch Resistance-
Natural stones tend to get light scratches. However, limestone is a bit different. It is scratch resistant. Therefore, it makes it pet friendly. If you have pets or children in your home, you do not need to be stressed about the floor as it will be intact.
Cost Effectiveness-
While looking for a beautiful yet cost effective natural stone option, limestone is the most convenient option. It provides the luxurious and elite look and does not make a whole in your pocket. These stones are cost-effective, and you can find such tiles online at a fewer price.
Versatility-
No matter what your need or purpose is, limestone tiles are famous for its versatility. These are available various shapes, sizes and colours which will make it a fantastic choice for home, office, or commercial use. Your bathroom, hallway, or patio will look stunningif you use limestone tile for flooring. Apart from that, these stones are water and slip-resistant, and you can use them in wet areas like pool and bathroom.
Conclusion:
You can choose the limestone tiles for your floor and save your cost. It not only looks great on your floor but will make a convenient option as well. These stones are eco-friendly, and they can last for years. You do not need to replace thesetiles recurrent times, which will save your cost in future.